Microplastics, microfibres, microparticles? – Be up to date with the latest developments with Hohenstein.
Due to mechanical stress, released microfibres are transported via the washing water into rivers and then into the sea. On their way, synthetic microparticles attract pollutants, thus being able to reach sea life and entering the food chains of larger sea life and even humans.
Hohenstein advances textile sustainability with intense microfibre research.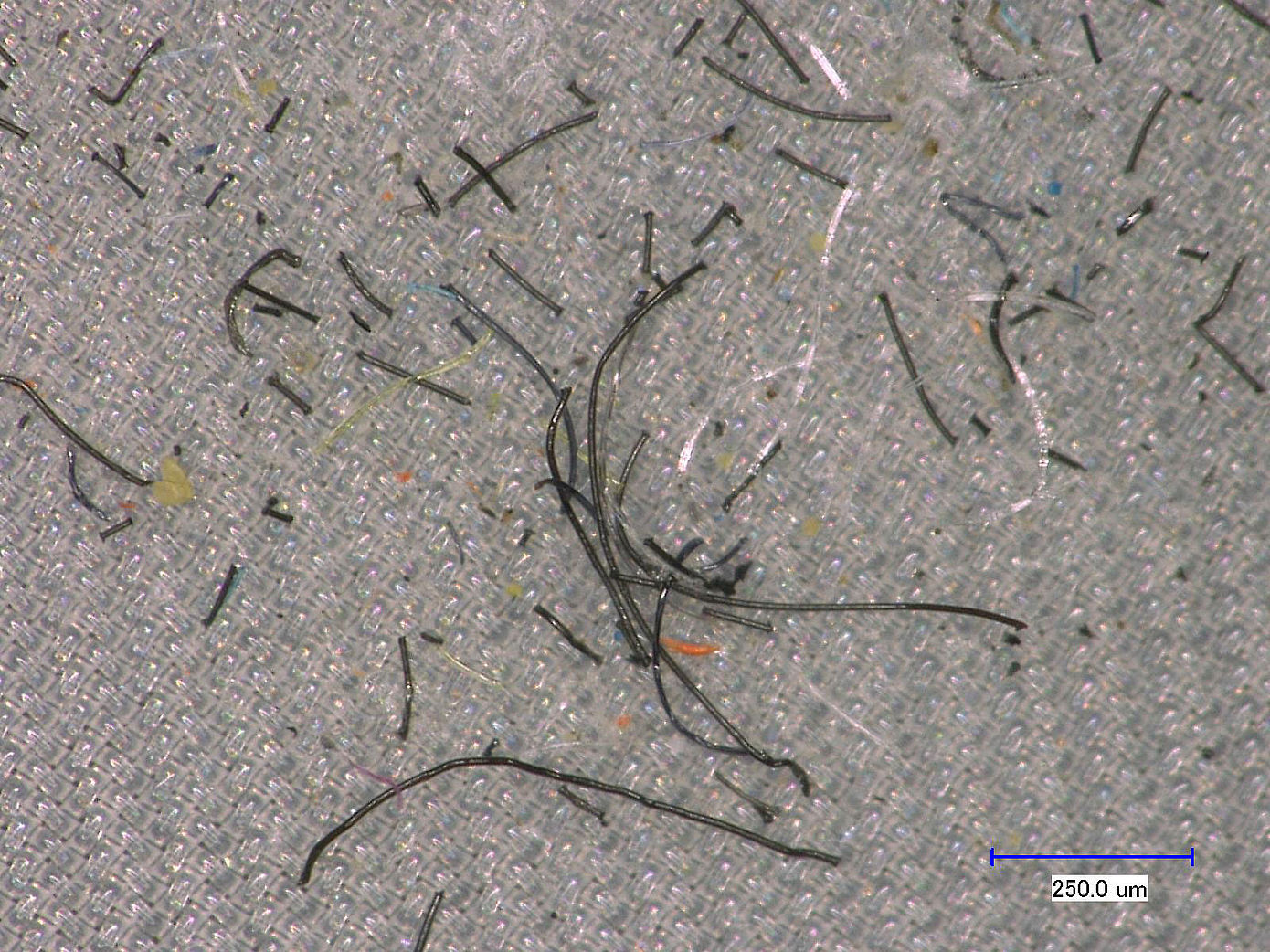 In considering the environmental impact of textiles, there's no way to avoid microfibres. Hohenstein has been at the forefront of this research since 2016.
We analyse textiles or wastewater – you develop or source more sustainable material.
Test methods
Measure the mass of shed material using filtration according to the University of Leeds / The Microfiber Consortium (UoL/TMC) method
Quantify fibre attributes and distribution using Hohenstein's method for Dynamic Image Analysis (DIA)
Quantified status quo for informed development or claim verification
Identification and analysis of fibre-based microparticles
Independent verification of sustainability efforts
Customizable test methods